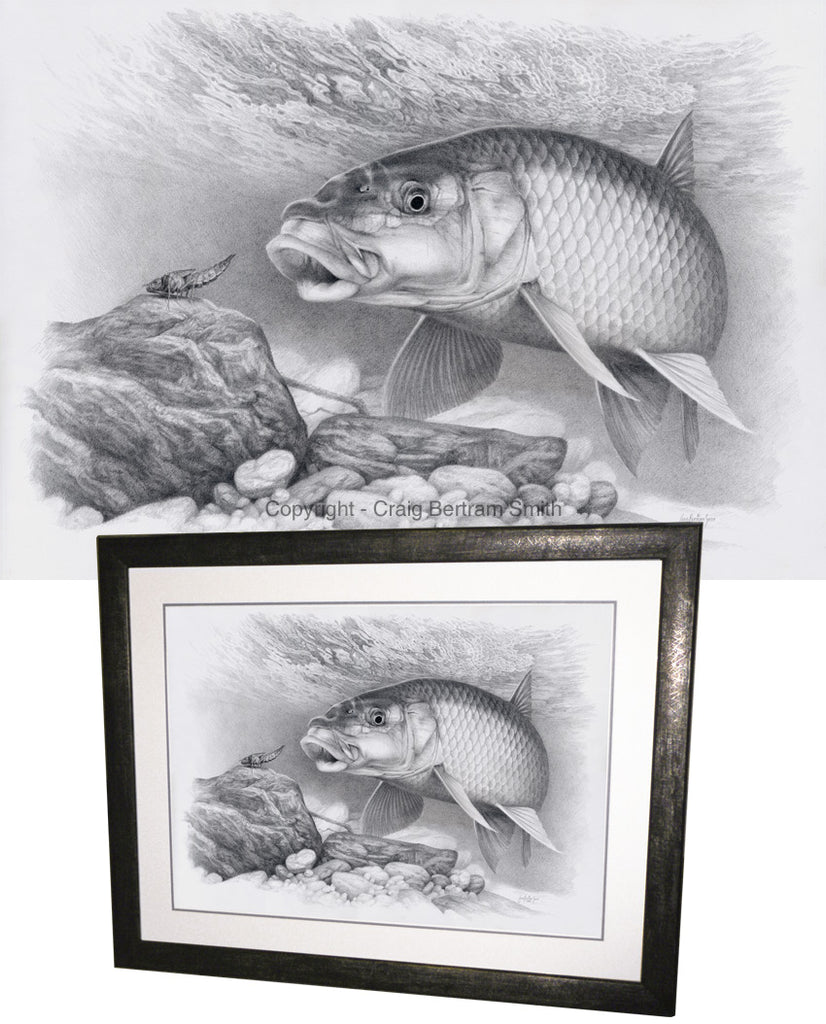 Elusive
SOLD - Commission (60cm x 42cm (24" x 17") Pencil)
© Craig Bertram Smith
Please contact craig@wildlifeartist.co.za for enquiries or if you would like to get a commission painted.
I have recently had the privilege of sketching the beautiful small-scale yellowfish in its natural habitat - "Elusive". I was commissioned to draw the fish, moments before grabbing a dragon fly nymph. It was framed and delivered to Mr. Harding (owner of Aloe Creek) who gave us the opportunity to fish his stretch of wild Elands river for Large and small-scale yellowfish.
Being a commissioned piece, it is not available as a print. However, one single canvas gicleé, courtesy of Mr. Harding was printed and framed. It was auctioned at the 2010 Sterkfontein fly fishing event where the proceeds go to the conservation trust fund for the protection of yellowfish in Sterkfontein dam.
---
---
More from this collection