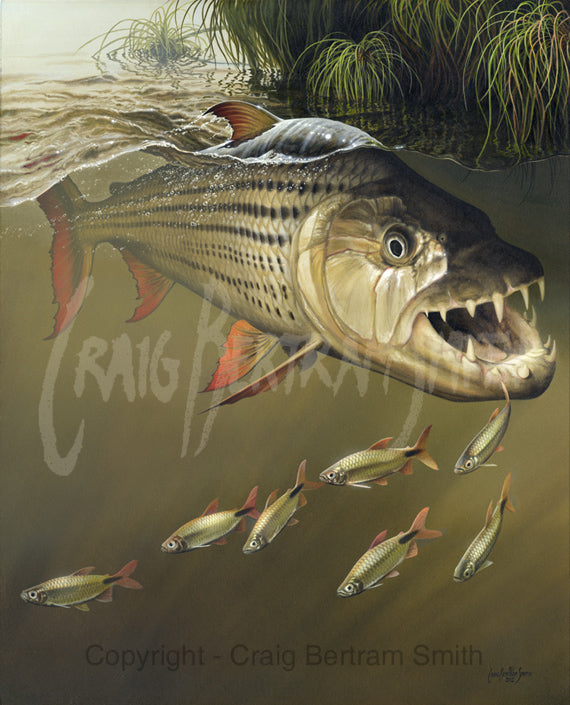 Fire Tiger
SOLD, commissioned (85cm x 95cm (34" x 38") Acrylic on board)
Please contact craig@wildlifeartist.co.za for enquiries
© Craig Bertram Smith
One of Africa's most aggressive river predators, the tigerfish is able to pounce with great speed and precision disabling its prey with one bite. Their large jaws and eyes and a sleek powerful body, make these fish extremely efficient predators.
The challenge of capturing the tigerfish's wild ferocity in paint, is something that Craig greatly enjoys. Pencil studies, followed by a preliminary concept sketch formed part of the preparation needed to complete "Fire Tiger".
The attractive little spot-tail robber (Brycinus imberi) is a common species found in the middle & lower Zambezi. In this painting, robbers are chased up from the papyrus edge by tigerfish patrolling along the edges.
Preliminary Sketch
---
---
More from this collection