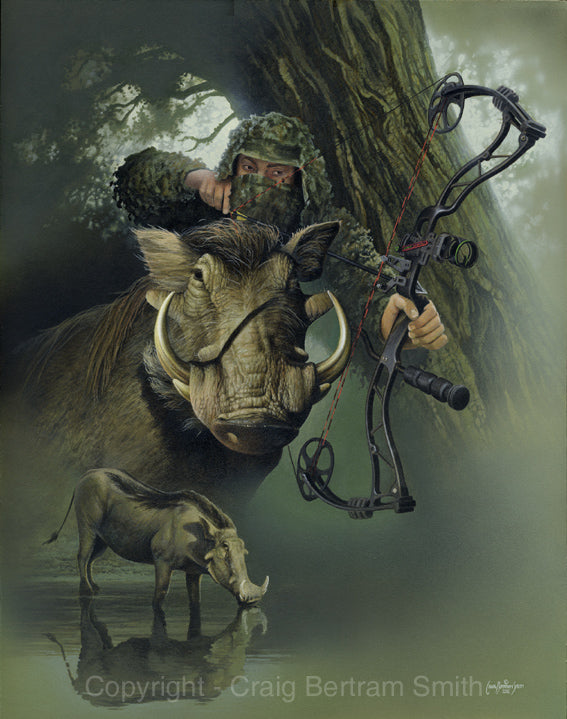 Silent tension
SOLD - Commission (52cm x 65cm (20" x 26") Acrylic on board)
© Craig Bertram Smith
Please contact craig@wildlifeartist.co.za for enquiries or if you would like to get a commission painted.
While painting "Silent Tension" I was once again reminded of my passion for animals and love of the bush. I find great pleasure in painting wildlife striving to express the essence of the animal and illustrating their detail. With increasing demand to paint animal art, there will be more paintings of wildlife in the future.
This painting is to be used on an exclusive range of hunting shirts. It is an addition to the CBS clothing range that will be distributed in many hunting stores.
Preliminary Sketch
---
---
More from this collection