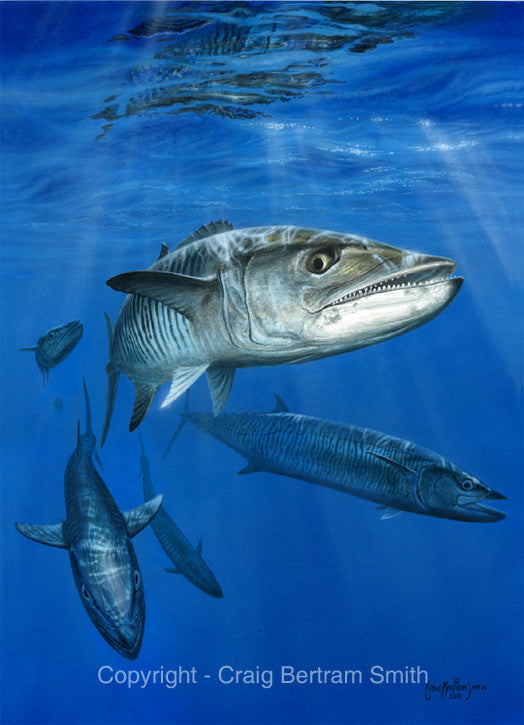 Spanish Armada
SOLD (30cm x 43cm (12" x 16") Acrylic on board)
© Craig Bertram Smith
Please contact craig@wildlifeartist.co.za for enquiries or if you would like to get a commission painted.
Spanish or king mackerel (couta) are powerful and voracious feeders with a mouth full of razor sharp teeth. Apart from their dental armoury, they are highly streamlined and their sickle shaped tails allow them to reach speeds of up to 75km/h, making them the ultimate open water hunter.
They are a pelagic species and highly migratory, travelling thousands of kilometers. I wanted to indicate this in the painting showing a school of them in the middle of their journey, heading for better feeding grounds - possibly the Natal coast in search of sardines
---
---
More from this collection